Electrical Engineering Consultants
Arc Flash, High Voltage Design, Low Voltage Design, building services, protection studies, fault level, voltage drop, EFLI, power factor correction, lighting, power, generation.
ALLMAC Electrical Engineers
Providing Electrical Engineering Services throughout Australia
Having problems with your energy usage, bills too high, want to save money and help the environment? Have any strange things happening, interference, or lights dipping all the time, or protection tripping etc?
ALLMAC Electrical Engineers Pty Ltd aim to provide a high quality Electrical Engineering service to any or all areas of Australia. We are located in Central Queensland in Mackay, but we are not limited by our physical location and have clients in all areas of Australia.
Our Objective
We aim to provide more than other engineering consultants while also providing a high quality service and deliverables. We have developed a quality management system and utilise modern and innovative means to deliver to our clients, in some cases we do not need to visit site to complete work.
We have significant experience in utility, industrial, commercial, generation, analysis and various other facets of Electrical Engineering and can offer a complete service that covers all aspects.
If you are faced with an unusual problem, we may have come across it or can investigate it and come up with a solution.
Our more recent experience has been with power generation, maintenance, reliability improvement, High Voltage Motors, protection, SAP, TRIM and RCA (Root Cause Analysis).
Some examples are: 
fault finding,
continuous miner overheating issues,
motor failure analysis,
locating a bad connection in upstream equipment,
finding a faulty connection causing interference,
shocks and tingles,
analysis of failure modes with a motor failure and Root Cause Analysis of vibration sensors,
pumping system,
or even energy saving improvements.
For Arc Flash reference material, please visit our Arc Flash page
If it involves power, we are are able to help.
If you have a difficult situation, give us a call and we will see if we can assist. We like a good challenge.
ALLMAC Electrical Engineers is able to provide RPEQ certification of all designs and documentation.
Lee McDonald is a Registered Professional Engineer of Queensland No 8263.
(for more information, visit  https://bpeq.qld.gov.au )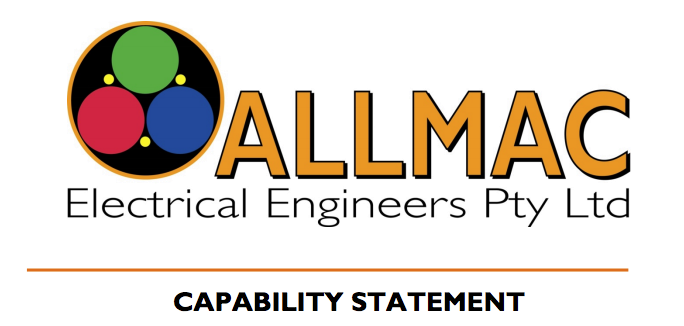 Address
PO BOX 10139
Mount Pleasant QLD 4740
Hours
Monday-Friday: 8.30am - 5pm
Other times by appointment only.